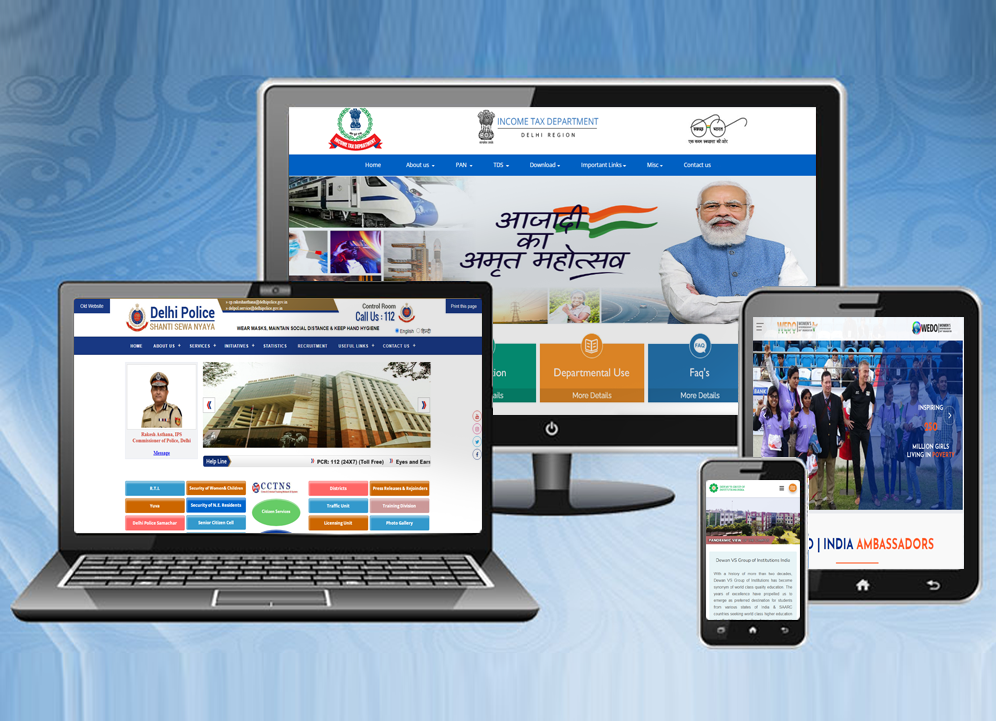 Web Development & Web Portal Application
Web portal is an online web based interactive tool which digitally transforms an organizations interaction with client's, customer's business entities, and users. Web portals enable's an organisation's services, products, information, and communication tools for target audience and enable the users to interact, perform real time e-commerce trade activities and give access to the catalogue, data, prices and services offerings.
A Portal may also function as customer support tool for after sales services or service deliveries actions.
The enabler or the final product happens with web development process through web-based software, web design and coding. To ensure a robust data structure, ease of access, user friendly design it is imperative that an experienced team of software architects, web programmers and web designers work together as a team. At Himalayan IT, we have an experienced team of professional and have designed, developed large web development and web portal applications and have been giving professional support, regular upgradation to client's with ever evolving technologies to achieve maximum output returns on the investments.
Planning
The project development for the web application portal takes a micro planning, architecture schema design, layout configuration, data security layers and workflow chart. The work starts with input gathering, understanding business operations, expected output and reporting structure. The plan also take into consideration technologies in place and its universal acceptability. It should align with the global trend and should have a long business cycle
A Web application is deployed on a public network and can be accessed by user over intranet or internet.
Types of Web Portals
B2B portal
B2C portal
Customer Service portal.
Business Partner portal.
E-commerce Portal
Government Community portal
E-Learning portal
Features of a Web Portal
Aesthetically designed Interactive Webpage
Reporting Dashboard
Customer / User Personalized Area
Ease of Access and navigation
Help / Guide / Live Chat for instant support
Web Content Management Tools and Blog
Live News Feeds, Upcoming Events and Gallery.
A web portal is a website that provides a gamut of services, such as online shopping, interactive forums and sessions, search engines facility in the portal, Newsletter e-mailers, online customer service, and forums. For example, an Ecommerce portals offers buyer-seller trading, business transactions with a payment gateway system to enable a complete business cycle.
Himalayan IT has an experience of more than 15+ years and has proven track record and credentials with Global Clients.