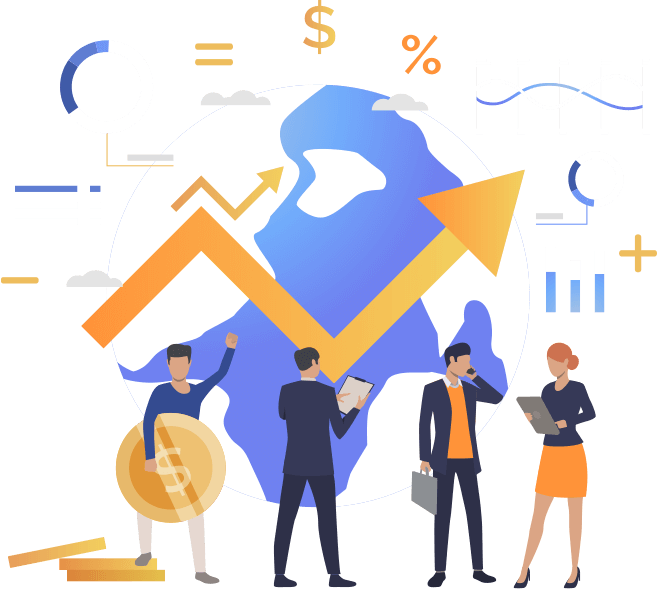 Business Intelligence Services
An organization's daily monitoring, management, and insight sharing are aided by business intelligence services and platforms; it involves creating, deploying, and managing Company Intelligence software to facilitate access to business statistics and assist in decision-making.
BI are one of the most frequent uses of trending technology and high-quality models for identifying and solving issues that develop in businesses in general. Such approaches aid in the resolution of flashpoints and inconviniences that arise during the normal operation of an organization's facilities. Vivid capabilities have a small state of functioning due to the factorial effect, which necessitates additional consideration to adapt to changes.
The establishment's expansion into new potential is enhanced by business intelligence services in a multi-dynamic manner. Rather than focusing on a specific outcome, business intelligence services contribute to the discovery of a means to overcome or eliminate bottle necks in seamless data integration. It is critical for the seamless operation of corporate operations.
At Himalayan IT solutions, we strive to offer reliable data monitoring and presentation to help you achieve quicker and much more consistent growth in business. The Business Intelligence services will assist you in making the transition to a data-driven future while also modernizing existing business analytics tools and facilities.
BI helps to extract insights from the data you're gathering and turning it into earnings and helpful information. Our experts will obtain specifications from business departments at the start of a project and establish precise project methodologies, solutions, and Business Analytics technologies that will ensure real time turnaround. Himalayan IT Solutions assist organizations in implementing an effective Business Intelligence solution that is tailored to the needs of each managerial position within the business. The Business Intelligence Services at Himalayan IT Solutions include:
Platform evaluation
Smart connect and engagement
Application Support
Architecture evaluation
Data Quality Reconciliation
Furthermore, the solution offers visualization tools, real-time reports, collaborative options, email integrations, and reminders, all personalized for particular operational processes and industry-particular, according to previous and real-time data.