Himalayan IT Solutions Panorama
The Journey towards Building Client's IT Business's
Dear Reader,
IT Capital investments and rapid scaling up of key technological in businesses have been central to growth and success strategies.
After fortifying its position in Web Services and the IT sector, Himalayan IT, offering Web Development and Turnkey IT Solutions, has laid out plans for the next phase of growth for the Client's Business's in the year 2022-23.
Himalayan IT will invest in adaptation in New Web Hemisphere Technologies, Manpower Training and Upgradation, Turn Key Solutions built up Platforms and to build a pan-India services network.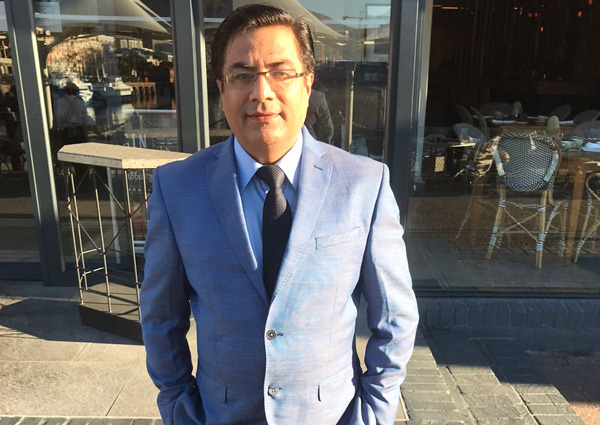 A Team of Technocrats have been appointed as an Advisory Member on the Board of Himalayan IT drawn from the industry and a scheduled advisory business meeting for augmentation of technology cross over has been earmarked for the Web , Intranet & Cloud business to create new value chains and expand existing capacities.
Furthermore, Himalayan IT has reiterated its commitment to invest more efficient manpower to enhance service quality delivery to esteemed clients and establish a fully integrated design and quality control ecosystem while delivering final Project solution to Client.
We will also be establishing a dedicated customer support centre over the phone, email and WhatsApp with flexible office and scaling the capacity to 24 Hours support by 2025.
This is entirely being done at no extra cost to client's and will ensure enhanced services deliver, reduce turnaround time and better support. The facility for a dedicated quality control inspection shall ensure less clerical errors, real time feedback, cost overrun and intermittent checks and balances. Once proven at scale, we are prepared to double the manpower to scale up our delivery time ecosystem.
For perspective, it is aimed to reduce the total turnaround time for project delivery by 12% and hence make efficiency a top priority. At Himalayan IT, the current delivery turnaround time stand at 68% Project delivery which we commit ourselves to enhance to 80% of the Timeline. The setting up of investments in creating a dedicated support team, new manpower acquisition, setting up of advisory once channelized, will transform Himalayan IT's business landscape.
The investments and new capacities will generate sizeable benefits for both the client's & Himalayan IT. With new Zeal and power and new technologies such as 5G systems our delivery mechanism is poised to show exciting returns in terms of client's trust and faith in our services and lower the costs of project built up by around 2-3%. Investments in training of new technologies adaptation from CruX to JSON LD and to Schema based development platforms will add new projects and orders and thus could add 20% increased turnover annually to the company's operating earnings from FY24. Similarly, Turnkey services and scale-up of the delivery system can lift business revenues for both the client's and Himalayan IT and thus would be achieving a win win situation for both.
Author Neeraj Arora
Founder - Director
Himalayan IT Solutions Pvt. Ltd.
We would love to hear from you. For any feedback and suggestions please feel free to write Neeraj Arora (neeraj@himalayanitsolutions.com). We promise to read your responses and reply in real time